May 17, 2020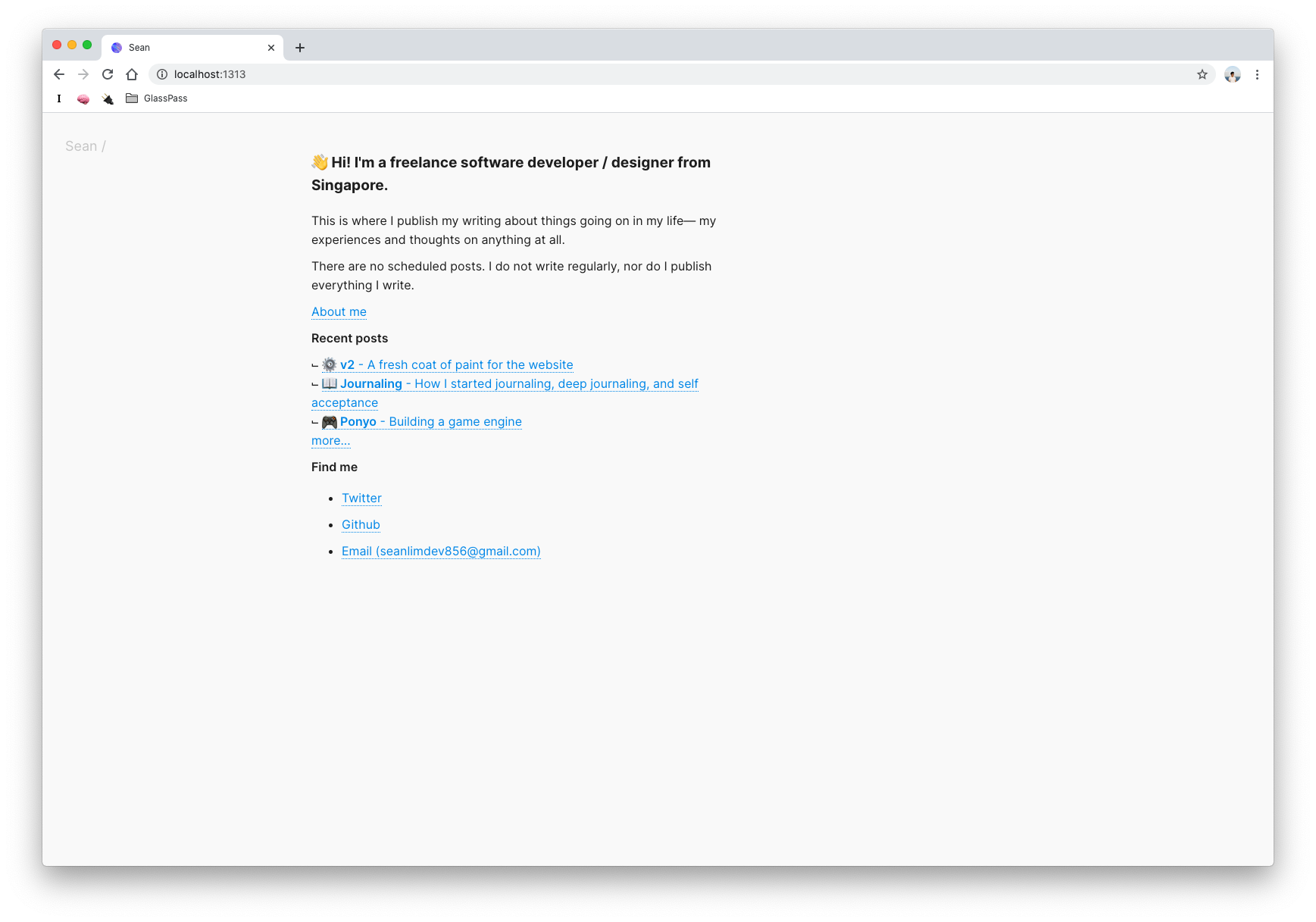 My website was getting kinda old, and I had time during lockdown weekends… so I took a few days to re-think where I want to go with this website, and redesigned it in the meantime.
A few words on the website ⚙️
The website was put together with Hugo and some plain-old CSS, infused with the madness that is InstantClick. Bumped the Hugo version and built out this new layout which I have been thinking about for a long time!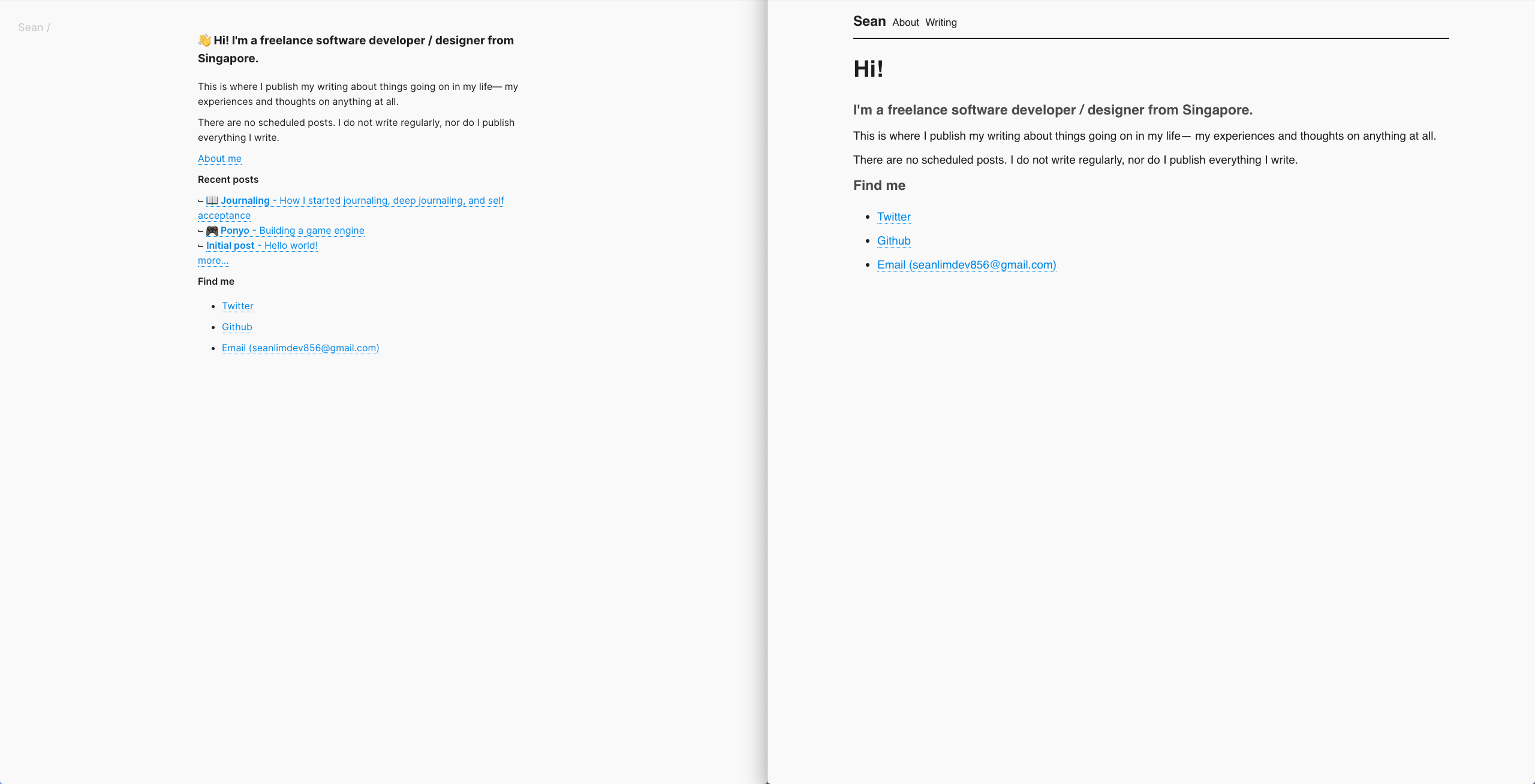 The new layout (left) and the old layout (right). I like websites that look and read like a physical document— My objective for this website has always been to create semblance to that, and this hasn't changed much with the new design.
Navigation
This is the principal difference between the new and old website, and it is in alignment with my intention to turn my website into a personal wiki— some people coin the term digital garden.
To achieve this, I'm switching to a more unstructured, information-driven approach to navigation. Dumbing down the navigation bar at the top to a simple home "escape rope" link and moving that to the left, instead relying more on contextual links to bring viewers around the site.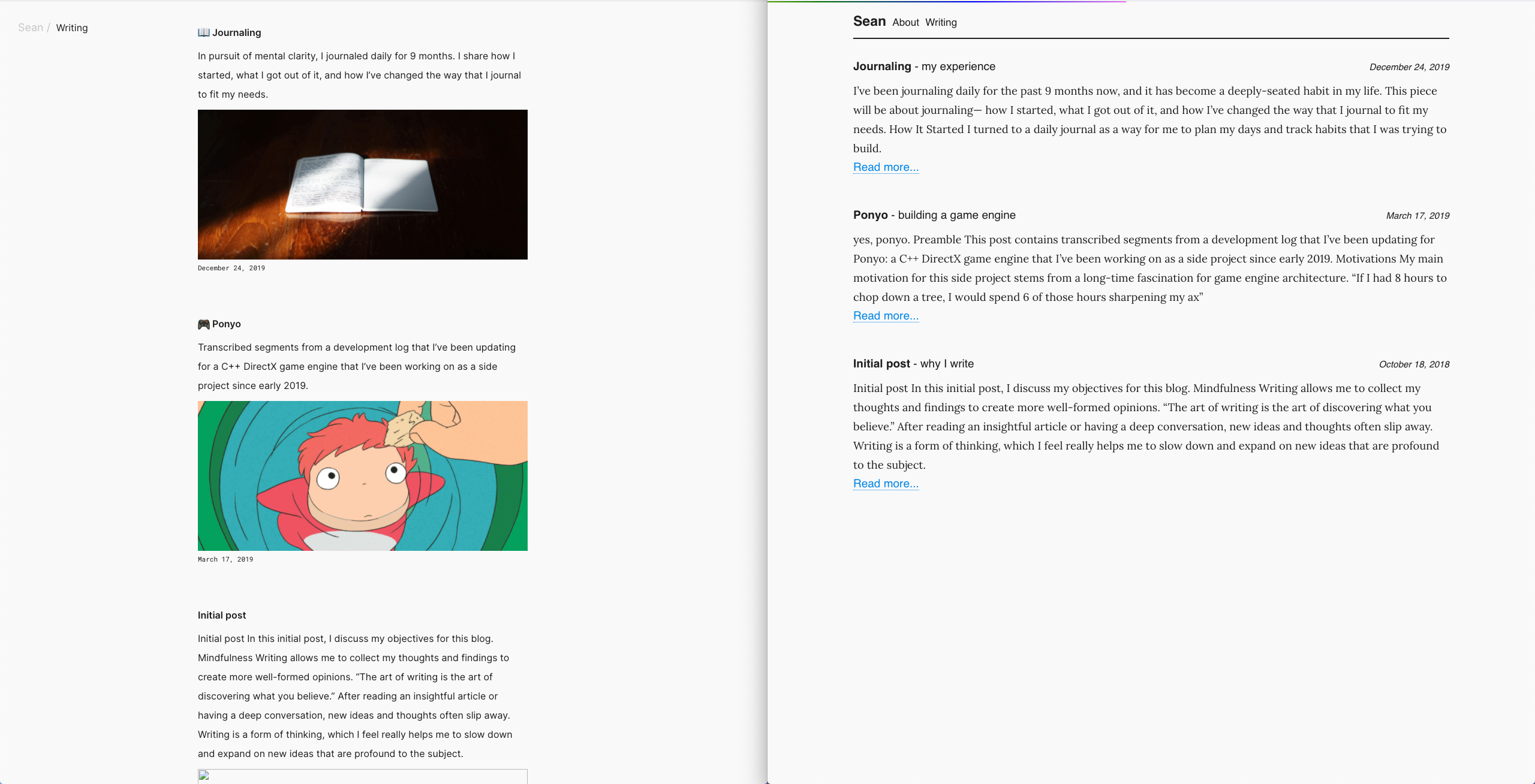 Embracing negative space
It's strange that I never realised how "wide" the older page layouts felt… Gave the content more verticality by max-width -ing the shit out of things. It looks a lot cleaner now.
Typeface
Updated everything to my favorite font. Clean. The mix of serif and san-serifs in the previous design was kind of awkward… I like things more consistent.
New pages ✨
Updated my post on Journaling
Other than that, I've added simple enhancements here and there, and updated some of the things I have to say about myself.
psst! I've added a page for some of my favorite pictures too!
Direction of content
I wrote my initial post 2 years ago. Since then, I've only exclusively published 2 posts. I want to become a more prolific writer here.
I intend to shift my focus towards producing shorter, unpolished pieces of writing for this website that are frequently updated to be improved. This atomicity is aimed at reducing the effort it takes for me to publish things, and to plant the seeds for my digital garden.
🍻 Here's to future blog posts!